On February 23, 2023, the 8th National Congress of China Intellectual Property Society was successfully held at Beijing Friendship Hotel.
At the Congress, the work report and the fiancial report of the 7th Council were delivered and evaluated, and the members of the 8th Council were elected through voting. Watson & Band's senior founding partner, Mr. Shenmin Xu, was elected as a member of the 8th Council and Watson & Band Law Offices became an honored entity member of the 8th Council.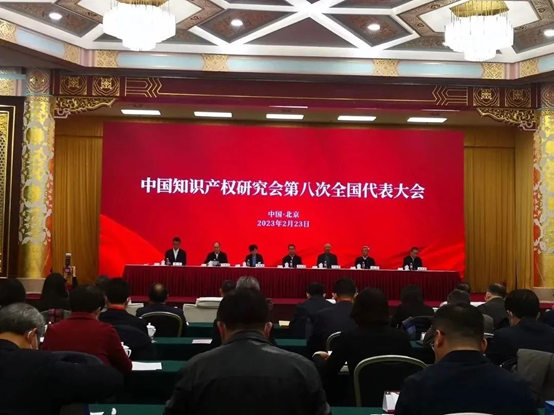 China Intellectual Property Society was founded in 1985 and directly under the administration of the CNIPA. It comprises enterprises, public institutions and social organizations that engage in intellectual property research and management and dedicate themselves to China's intellectual property development, and national academic and non-profitable social organizations established voluntarily by individuals.
Mr. Xu has been dedicated to intellectual property practice for nearly four decades and so far he has handled a great number of national and foreign patent applications in mechanics and electronics, and represented clients in several hundred domestic and foreign litigation cases involving disputes over infringement upon patents, trademarks, copyrights or over IP licensing contracts.
For decades, Mr. Xu has made great contributions to international academic exchange and practical discussion in the intellectual property area and led the professional team to contribute Watson & Band's strength to the prosperous development of China's intellectual property industry. Mr. Xu has published a dozen books or academic papers in China and abroad. In 2004 he published the Japanese-written book Patent Infringement Litigation Practice in China in Japan, which book was then recognized as a guidebook on patent practice among the Japanese companies. Also, Mr. Xu participates in seminars hosted by JIPA or Japanese companies and delivers speeches or lectures for their patent practice. In September 2017, the Chinese version of said book Patent Infringement Litigation Practice in China, which was also well received and recognized in China's IP industry.